PC Health Conditions:
-Memory
-Adware
-Slowdowns
-No Power
-Overheating
-Hard Drive Crash
-RootKit
-Spyware
-Virus
-Hardware Issues
-Lock Ups
-PC Freeze
-Blue screen

Supplements
-Norton Internet Security
-Advanced System Care
-Malware Fighter
-Microsoft Security Essentials
-Mozy Online backup


Products
-Custom Apperal
-Promotional Items

Services
-PC Repair
-Custom Built PC
-Web Design
-Hosting
-Networking


Legal
-Policies and Warranty
-Privacy Policy
-Terms and Conditions




CCS my pc doctor creates custom apperal and is offering this service to the public
Give us a call for a quote or come in and see us.
Here is a list of some items we can customize for you.

*T-shirts *Hats *Pens
*Hooded Sweat Shirts *Gift Certificates
*Business Cards *Banners
*Koozies
...ect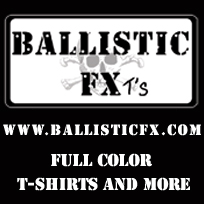 Ballistic FX T's is a company that is aiming to offer customers new designs for a new generation.
Visit our online store to see our wide variety of products that we offer.
Our designs are very unique and original. All of our artwork is designed by a well known artist, Ron Spencer.
He is famous for his amazing artwork for the collectible card game Magic : The Gathering™.




Visit us today!